Washington State
THE PUGET SOUND APPELLATION
The Wine Journey includes Washington's newest appellation covering the islands and land surrounding Puget Sound and into the Cascade Mountain foothills. This area rarely experiences freezing winters and enjoys long and mild summer growing seasons.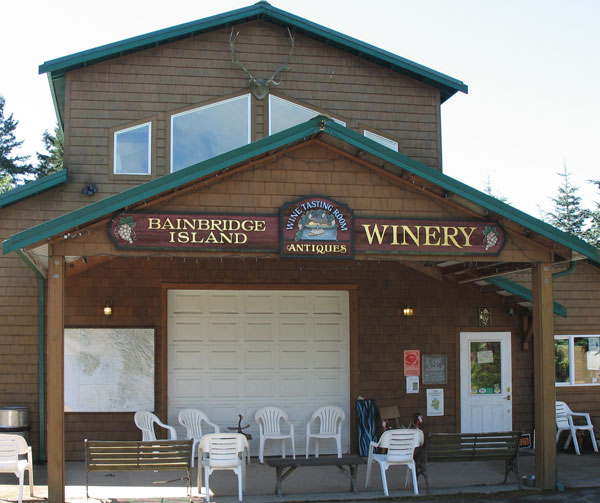 A short ferry ride from Seattle brings travelers toBainbridge Island Vineyard and Winery (206-842-9463), a family-owned and operated winery in the small European tradition since 1982. Here, dessert wines are produced from unsulfited, fermented grape juice. Travelers can picnic in the fragrant flower garden, sip estate Pinot Noir and peruse the Bentryn family's collection of antique drinking vessels from the 1600s.
Heading north into the San Juan archipelago, another family run operation, the small stone and timberLopez Island Vineyards pops up. This winery crafts organic, high-quality varietals from grapes that flourish in the Olympic Mountain rain shadow. The tasting room is generally open on weekends, with longer hours during the summer (360-468-3644).
The country's northernmost vineyard and winery isMount Baker Vineyards, located in Washington's Nooksack Valley just east of Bellingham. Several varietals, including Pinot Gris and Madeleine Angevine, are made into crisp, floral wines well suited to Northwest cuisine. The winery's picnic area and tasting room offer lovely vistas of snow-capped Mt. Baker. Call 360-592-2300 for hours of operation.
Head northeast from Seattle to Woodinville and visit the estates of two of the biggest names in the Washington wine industry:  Chateau Ste. Michelle(www.ste-michelle.com) and Columbia Winery.  Take advantage of epicurean and cultural activities happening throughout the year.  425-415-3632.  Then pop next door to Chatter Creek Winery, whose champagne is hand-crafted in the classic "methode champenoise".  The winemaker suggests stopping by on Saturdays.  206-985-2816.
The Northwest Wine Celebration (Washington Wine Commission, 206-667-9463) hosts the Northwest Wine Celebration, held annually in Seattle the last weekend in August.  This lively event exposes residents and visitors to many of the state's best varietals - including several from the Puget Sound Appellation.