A Getaway Guide to Colorado's Unique Mountain Wine Country
Here's everything you need to make your next Colorado getaway a success – accurate information about the most romantic destinations
There's no wine country like it, anywhere. It's found throughout Colorado's spectacular Rocky Mountain landscape.
Most of the vineyards are on picturesque hillsides and in mesa-rimmed valleys of the western slope; but there is excellent wine being made from Colorado grapes at more than fifty wineries in large cities, in high country resort villages and among the ancient ruins of Four Corners.
There are five Colorado getaway wine trails: Front Range, Central Rockies, Grand Valley, Delta and Four Corners. Each one offers an adventurous weekend getaway amid spectacular scenery, hospitable family wineries, old town shopping, fine restaurants and romantic bed and breakfast inns.
What about you?
Do you spend your weekends thinking about what you'll have to do Monday? Do work and family issues nag while you mix at a party or sit through a movie? Are your weekends too stressful or predictable?
If you answered "yes" to any of the above, you're in danger of being overwhelmed by the familiar. Ugh! But it doesn't have to be that way. To see how everything can change, click on A Better Weekend.
Here's the help you need
The following information will help you make romantic Colorado getaways and vacations really happen. It provides you with the accurate, easy-to find information you need to find the perfect Colorado getaway destination, and decide what you want to do when you get there.
Here you'll find the latest word on Colorado wines and wineries, bed and breakfast inns, restaurants, specialty shops, recreation and attractions, plus where you can talk to a guy who caught fish in the past week.
About next weekend . . .
If you've stayed with us this far, you're probably ready to plan a Colorado getaway. Perhaps you feel a twinge of guilt about a taking off for an entire weekend (or a real vacation). Okay. But consider that wine country getaways can be edifying, mind clearing, cost-effective and relationship-nurturing experiences.
If you're really up tight, remember that such Colorado getaways can also be educational experiences – think viticulture, microbiology, history, gastronomy, archeology, geography and geology.
So, cleaning out the garage is not an option. It's neither edifying, educational nor romantic.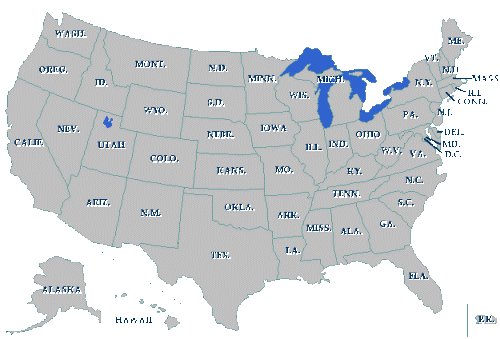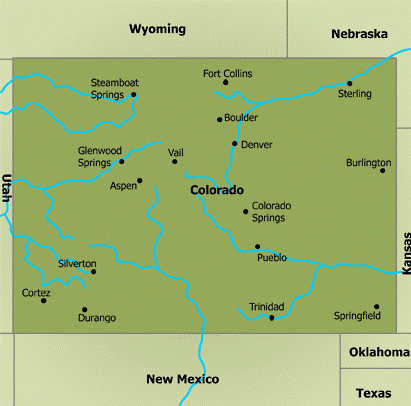 See bigger map
Now let's getaway...
Getaway to Denver
Ideas for weekend getaways in Denver, Colorado with links to interesting wineries, bed and breakfast inns and restaurants
Getaway to Aspen
Your guide to Aspen, Colorado's attractions, entertainment, lodging and best resturants the year around.
Palisade Wine Trails
Your getaway guide to Palisade, Colorado, including links to wineries.
South Palisade Wineries
A guide to wineries south of the Colorado river near Palisade
Estes Park Adventures
Some of the many ways to enjoy Estes Park, Colorado.
Getaway to Steamboat Springs
Weekend getaway guide to Steamboat Springs, Colorado, with information on wineries, lodging, restaurants and fishing.
Getaway to Grand Junction
A guide to Grand Junctions wineries, bed and breakfast inns, restaurants and attractions.
Getaway to Colorado Springs
Things to see and do in Colorado Springs, including dining, shopping and attractions
Getaway to Boulder
Your guide to weekend getaways to boulder, Colorado, with links to restaurants and bed and breakfast inns
Grand Mesa Adventures
Your guide to Grand Mesa wine country including wineries,restaurants and bed and breakfast inns.
Getaway to Loveland
Your getaway guide to Loveland, Colorado with links to wineries, cultural attractions and bed and breakfast inns
Getaway to Four Corners
Your guide to Colorado's Four Corners' attractions, bed and breakfast inns, restaurants and recreational opportunities
Getaway to Winter Park
Guide to Colorado's Winter Park area with links to wineries, lodging, resturants and attractions.
Getaway to Breckenridge
Your guide to attracfions, restaurants and specialty shops in Breckenridge, Colorado.
Getaway to Vail
Your guide to Vail, Colorado's attractions, specialty shop, restaurants and bed and breakfast inns
Colorado Old Towns
Your getaway guide to off-beat "Old Towns" near Denver, with unique wineries, shopping and bed and breakast inns.
Royal Gorge Adventures
Royal Gorge and the Arkansas River Valley combine spectacular scenery with Old Town shopping, quaint lodgings and delightful restaurants.
Wine and Dine Getaways
Ideas for getaways to small towns near Denver, including wineries, restaurants and bed and breakast inns.
How to Buy Wine Anyplace
How to buy wine anyplace without regrets.
Wine Accessories and Collectibles
A look at the wine accessories that are part of the romance and ritual of drinking wine
Colorado's Best Wines
Colorado winemakers' selection of their best wines.
Getaway Real Estate
Valuable real estate information about vacation rentals, plus buying, renting out and selling a vacation home.
Colorado's Best Tours
Your guide to train, bus, limousine and adventure tours of scenic Colorado