Washington State
PARAGLIDING & HANG GLIDING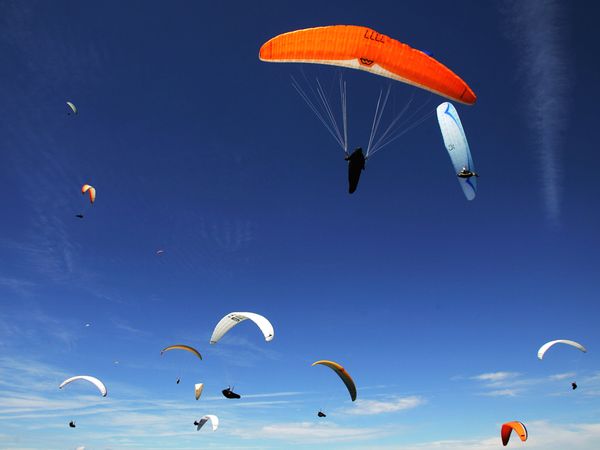 This is the fulfillment of mankind's oldest dream... free flight! Paragliding is about finesse and tranquility, not strength and adrenaline. There is no free-falling or jumping off cliffs.
Paragliders come from all over the world to experience Chelan Butte, site of the 1995/96 Paragliding Nationals. Home to hot summer winds, called thermals, this scenic eastern Washington spot on the Cascade Loop (www.cascadeloop.com) offers spectators a chance to see the sky filled with flocks of brightly colored, nylon-winged "birds." Skilled pilots launch from Chelan Butte in the middle of the day, when thermals are likely to be the most testy. Recreational pilots take off when the winds are calmer.
Visit www.landings.com/landings/pages/hang/hanggliding-wa.html for an index to find several paragliding schools in central Washington.