Shopping in Hamburg, Germany
Find the best deals on accommodation in Germany here!
Hamburg has always been a city of international trade. Situated far inland on the Elbe River, where even the huge container ships of today can bring their cargo from all over the world into the heart of Europe and Germany can export goods globally, Hamburg was a member of the medieval Hanseatic League that shaped the economic fate of the entire continent. For centuries, the business of Hamburg has been business - so there's no better destination for a European shopping trip.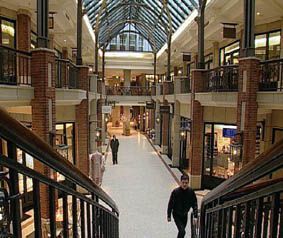 The Monckebergstrasse, Jungfernstieg and Hanseviertel surround the lovely Binnenalster man-made lake at the city's center, rivalling any other high-class shopping districts you care to name for sheer elegance and beauty. But haute couture or fabulous jewels are not all that are on offer here - Hamburg also has shops for small, unusual gifts. And of course the downtown area is not the only place where interesting shops are found - the chic neighborhood of Eppendorf and the edges of the port area are also filled with out-of-the-ordinary items. Destination Germany has put together a shopping list for visitors with a discriminating eye.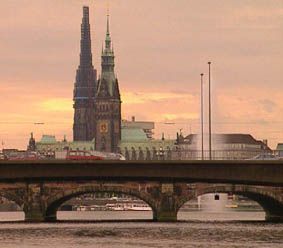 General Information:
Tourist Information Hamburg St. Pauli Landungsbrocken
Postfach 10 22 49
20015 Hamburg
+49 (0) 40-30051110
+49 (0) 40-30051333
Additional sources of information:
25 records
Galeria-Passage, Grooe Bleichen 21
20354 Hamburg
Kaufrausch
Isestraoe 74
20149 Hamburg
+49 (0) 40-4808313
+49 (0) 40-4808313
Stilwerk
Grooe Elbstraoe 68
22767 Hamburg
+49 (0) 40-2880940
+49 (0) 40-30621103
Accomodation:
Radisson SAS
Marseiller Str. 2
20355 Hamburg
+49 (0) 40-35020
+49 (0) 040-350213530