Hansestadt Hamburg, Germany
Find the best deals on accommodation in Germany here!
Hamburg Harbour has always been determining the history of the Hanseatic town. Still in our times, the harbour with its pier and gigantic container ships is the biggest tourist attraction in Hamburg. A tour round the seaport is recommended as an ideal possibility to come as close as possible to the floating giants. Apart from Hamburg`s modern aspects, you come across the nostalgic Speicherstadt.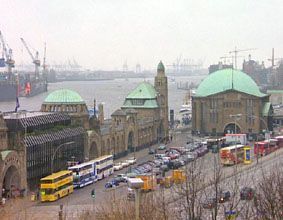 Towards the end of the XIX. century, a free port area was established here, precious commercial goods like tobacco, coffee and spice are stored in old brickwall buildings. A museum nearby the place illustrates the past life and work in the harbour. A stroll along the universally known Reeperbahn is, naturally, a compulsory part of a visit to Hamburg. When the sun rises again, nightowls and early birds meet at the Fischmarkt to try out fresh fish withAale-Dieter.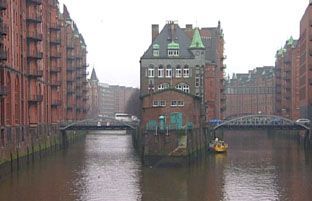 General Information:
Tourist Information am Hafen St. Pauli Landungsbrocken
Postfach 10 22 49
20015 Hamburg
+49 (0) 40 300 51 300
+49 (0) 40 300 51 333
Accomodation:
Elysee Hamburg
Rothenbaumchaussee 10
20148 Hamburg
+49 (0) 40 41 41 20