Blankenese Impressions, Germany
Find the best deals on accommodation in Germany here!
Blankenese was once inhabited by fishermen, usually of limited means, before captains and pilots settled in the beautiful houses on the slopes overlooking the Elbe river. Nowadays, Blankenese is one of the top addresses in Hamburg, which has no lack of top addresses as it is. This attractive district on the outskirts of the Elbe metropolis can be reached quickly by public transport, or else you can get there down the river by boat - somewhat more slowly but in more fitting style. The narrow alleys with their countless flights of steps are best explored on foot, and as you go along, you will keep catching glimpses of the Elbe. The views also inspired the artists who once lived here, as well as those who continue to do so. Background and historical information about Blankenese can be found nearer the city centre, at the Altona Museum.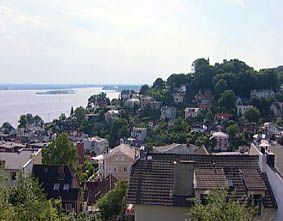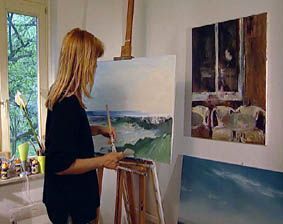 General Information:
Tourist Information am Hafen St. Pauli Landungsbrocken/ at the port St. Pauli Landungsbrocken
Postfach 102249
20015 Hamburg
+49 (0) 40-30051300
+49 (0) 40-30051333
Additional sources of information:
Eduard Bargheer-Haus
Rutsch 2
22587 Hamburg
+49 (0) 40-865007
+49 (0) 40-86663048
Altonaer Museum / Museum Altona
Museumstraoe 23
22765 Hamburg
+49 (0) 40-428112822
+49 (0) 40-428111439
Restaurant Witthoos
Elbchaussee 499a
22587 Hamburg
+49 (0) 40-860173
+49 (0) 40-867580