A Night in St. Pauli, Germany
Find the best deals on accommodation in Germany here!
The history of Hamburg is indelibly tied to that of its harbor, which dates back to the 12th century. Hamburg's harbor was an important transshipment point for goods and materials from all over the world. And, after weeks, and sometimes months at sea, sailors from the ships in the harbor were mainly eager for two things: something to drink and female companionship they found both in abundance in St. Pauli. In recent years, however, St. Pauli has become a great deal more civilized than the red-light district that it once was.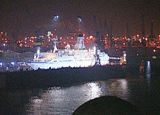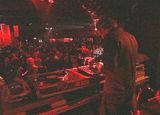 It has established itself as one of the city's cultural centers, and become a place where families can enjoy a night out, with literally something to suit everyone's taste. Our evening on the Reeperbahn, as St. Pauli's best known street is called, begins at the Fliegenden Bauten, a very special kind of variet theater. In addition to acrobats, slapstick comics, and music, guests are treated to first-class cuisine in the varietoos circus tent. Next, we visit the Mojo Club, where the DJs max the decibels with their house-music. For those who prefer things a bit classier and a lot quieter our next stop is the cozy Tower Bar, with its impressive view of the harbor. Next, we head for Germany's most famous police station, the Davidswache. And, finally, as the first rays of the sun signal the beginning of a new day, we go down to the traditional Sunday morning meeting place for those who have partied through the night in St. Pauli, the fish-market, and one of the market's best known personalities, a man called Eel Dieter.