Baltic Island of Poel, Germany
Find the best deals on accommodation in Germany here!
Poel may only be a few kilometres away from Wismar, once a member of the Hanseatic League, but in many ways it is a world of its own. With an area of just 37 square kilometres and less than 3000 inhabitants, the island is popular among holidaymakers for its peace and quiet. Poel does have one thing in common with its "big sisters", the Baltic islands of Rogen and Usedom, though: its beaches - endless expanses of the finest sand.
On these beaches you can lie and toast yourself in the sun, or you can go for long walks - or even go riding. Horseback holidays are one of the island's specialities. But Poel would not be a proper island if visitors could not go out by boat and enjoy the sea breeze. The historic smack "Apolonia" offers a perfect opportunity to do just this. Most of the other fishing boats based in Poel still go fishing, and now, in early summer - and only now - shrimps are in season, making fresh shrimps one of the island's major culinary attractions.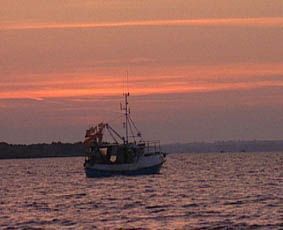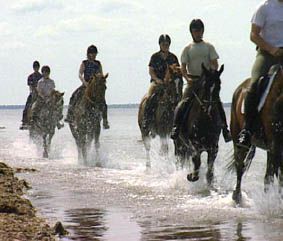 General Information:
Tourist Information Poel
Wismarsche Straoe 2
23999 Kirchdorf / Insel Poel
+49 (0) 38425-20347
+49 (0) 38425-4043
Additional sources of information:
Reiterhof / Holidayfarm Familie Plath
Strandstrae 31 a
23999 Timmendorf / Insel Poel
+49 (0) 38425-20760
+49 (0) 38425-20760
Segelkutter Apolonia
Am Schilde 9
23970 Wismar
+49 (0) 177-3011879
Poeler Forellenhof
Wismarsche Strae 13
23999 Niendorf / Insel Poel
+49 (0) 38425-4200
+49 (0) 38425-42011
Accomodation:
Inselhotel Poel
Haus Nr. 6
23999 Gollwitz / Insel Poel
+49 (0) 38425-240
+49 (0) 38425-24222